Don't Let the UK Rainy Weather Ruin Your Lovely Spring & Summer Times!
21 March 2023
Reading time: 3 minutes
Recommended readers: British Home Owners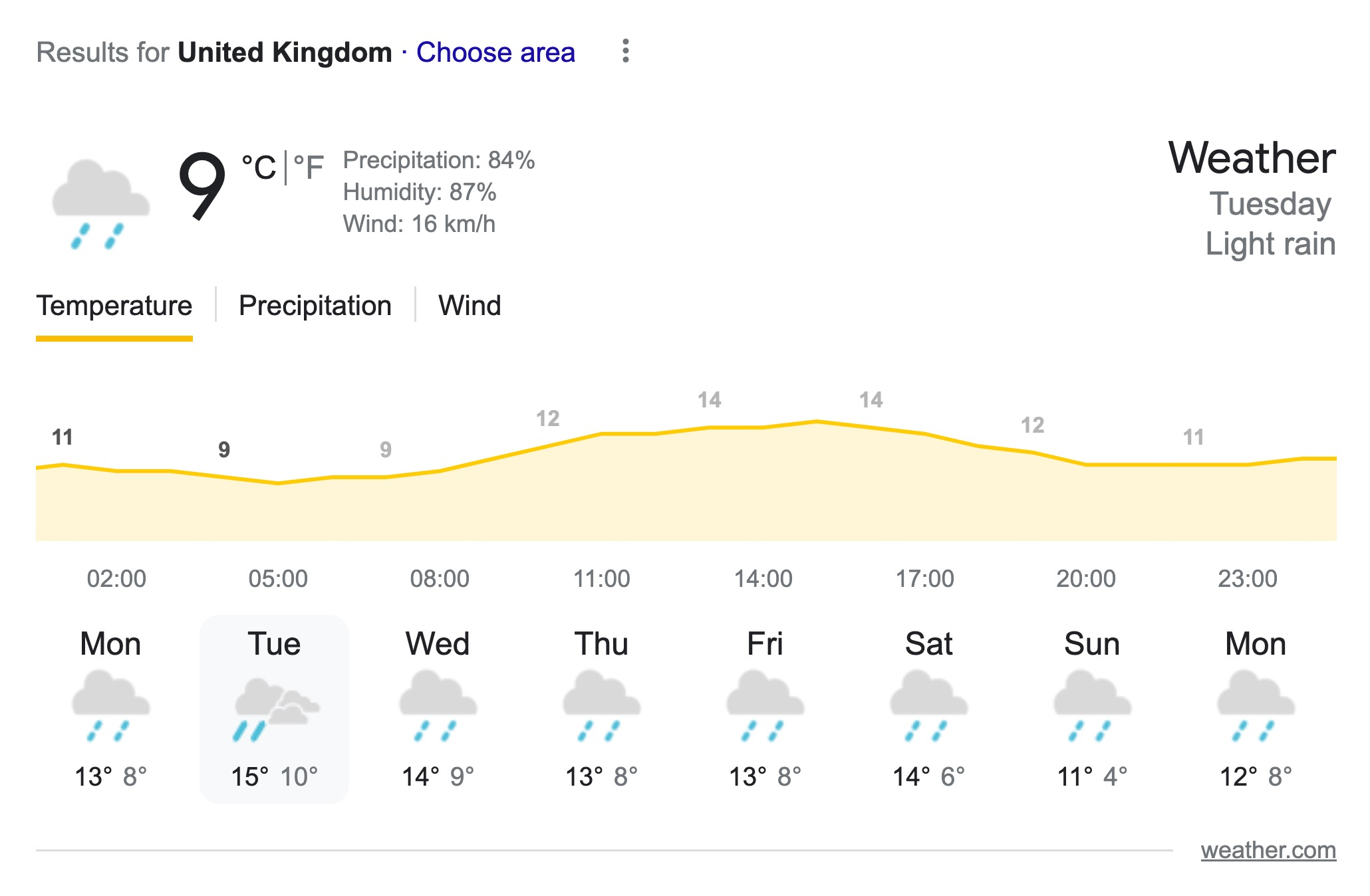 It could be one of the worst British Spring/Summer seasons due to poor & unpredictable weather...
The UK's relentless rainy weather is robbing homeowners of cherished spring and summer memories, confining families indoors and dampening spirits. The inability to enjoy outdoor spaces and events leaves a longing for sunnier days, while the once-beloved British summer experience slips away.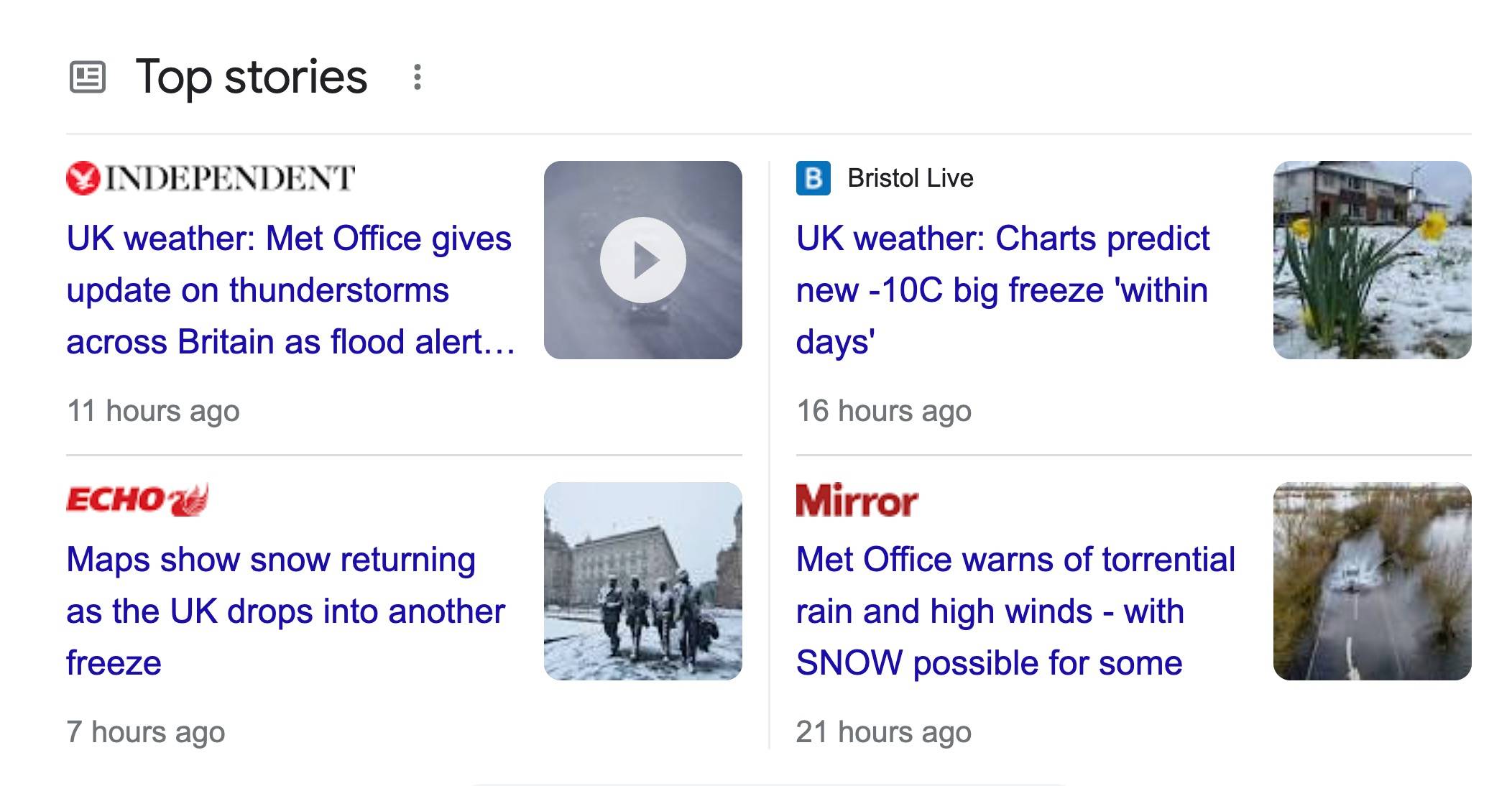 And the major UK media keep confirming this, unfortunately!
The media's persistent confirmation of the UK's dismal weather shatters homeowners' dreams of sun-filled gatherings, leaving frustration and hopelessness in its wake. As the cherished warmth of spring and summer fades, a sense of loss and yearning takes hold, making it difficult to embrace the beauty of these fleeting seasons.
How are people coping with all of this?
"

Many British people are quickly

ordering pergolas

, and stocks are already selling out incredibly fast."



Pergolas provide an effective solution to combat the challenges posed by unpredictable weather conditions. By offering a sheltered outdoor space, they enable homeowners to enjoy their gardens and patios even during bouts of rain.
Pergolas can be customized with weather-resistant materials, retractable roofs, or even side panels to create a versatile outdoor living area that remains comfortable and functional regardless of the weather.
As a result, they allow homeowners to make the most of their outdoor spaces during spring and summer, ensuring that the cherished moments with family and friends are not lost to inclement weather.
Why Should You Get a Pergola for Your Garden (before Spring & Summer 2023)?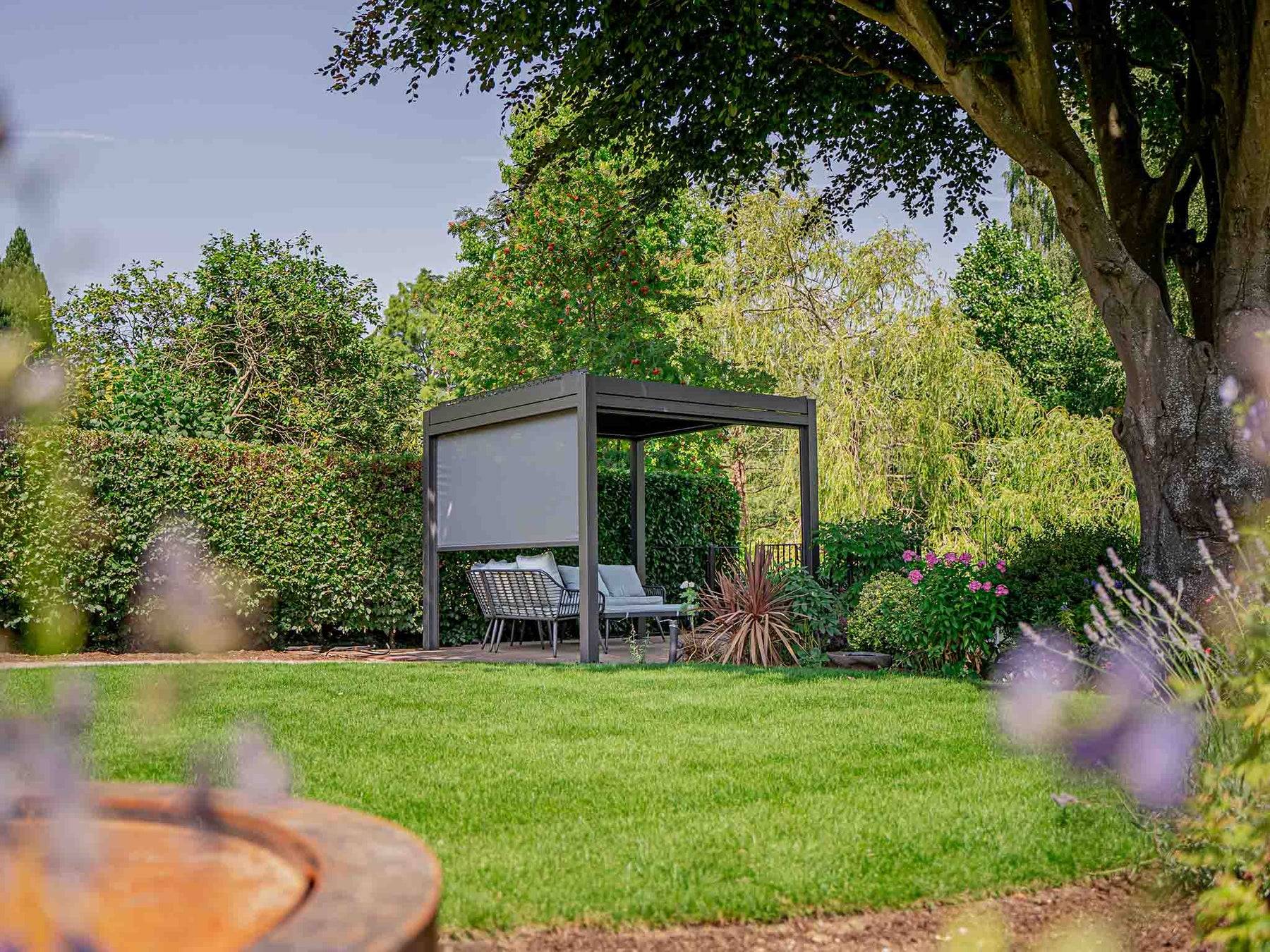 1. Embrace the Sun & Shade
A pergola offers a delightful balance of sun and shade, allowing you to comfortably bask in the UK's cherished sunny days. The dappled sunlight filtering through the pergola creates a warm and inviting atmosphere for you to enjoy the outdoors with your loved ones.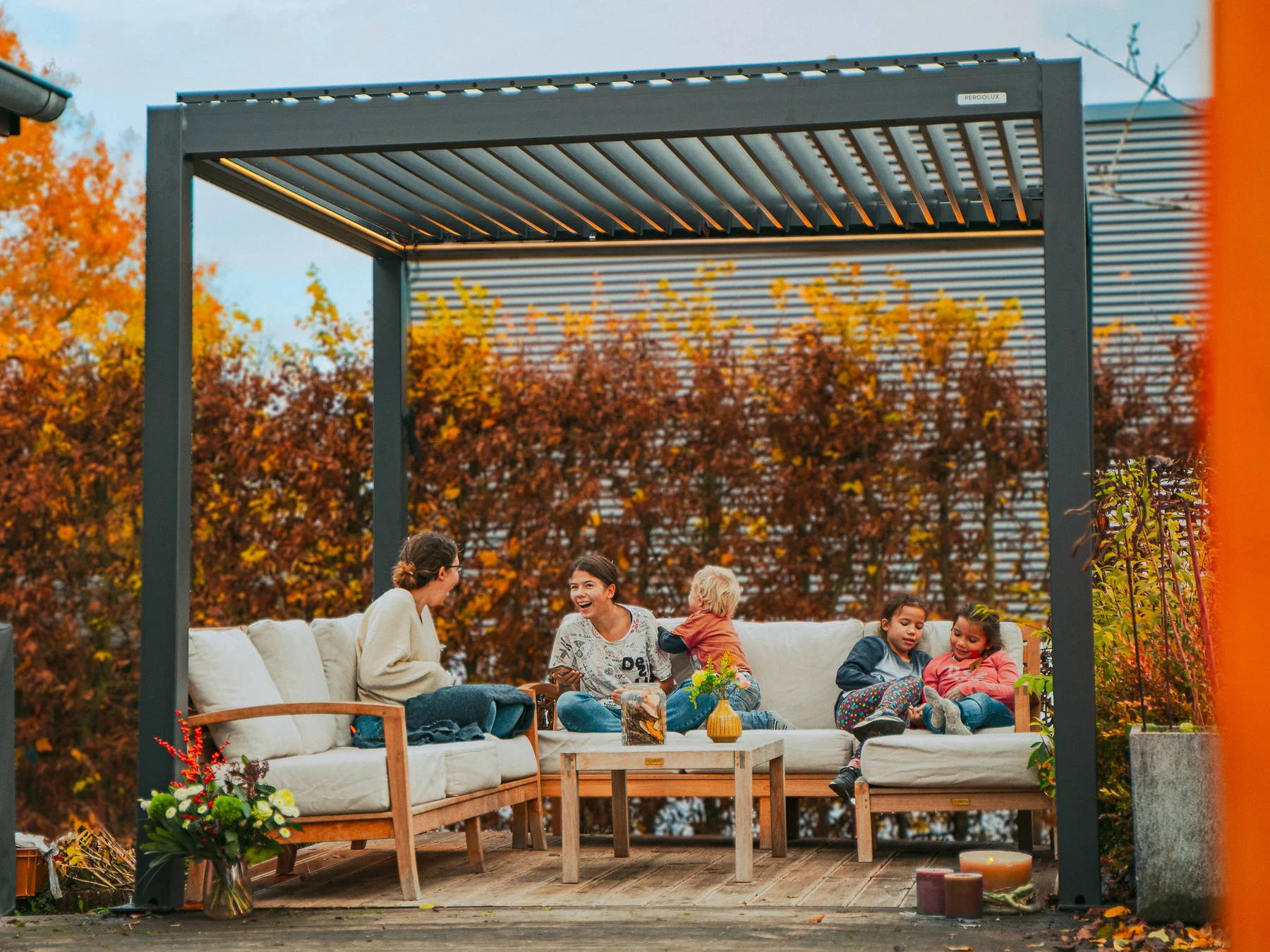 2. Rainy UK's Days Retreat
With the unpredictable British weather, a pergola provides a sheltered retreat, allowing you to still appreciate the beauty of your garden even during light rain showers. By adding a canopy or retractable cover, you can enjoy the soothing sound of raindrops without getting wet, creating a cozy and intimate outdoor space.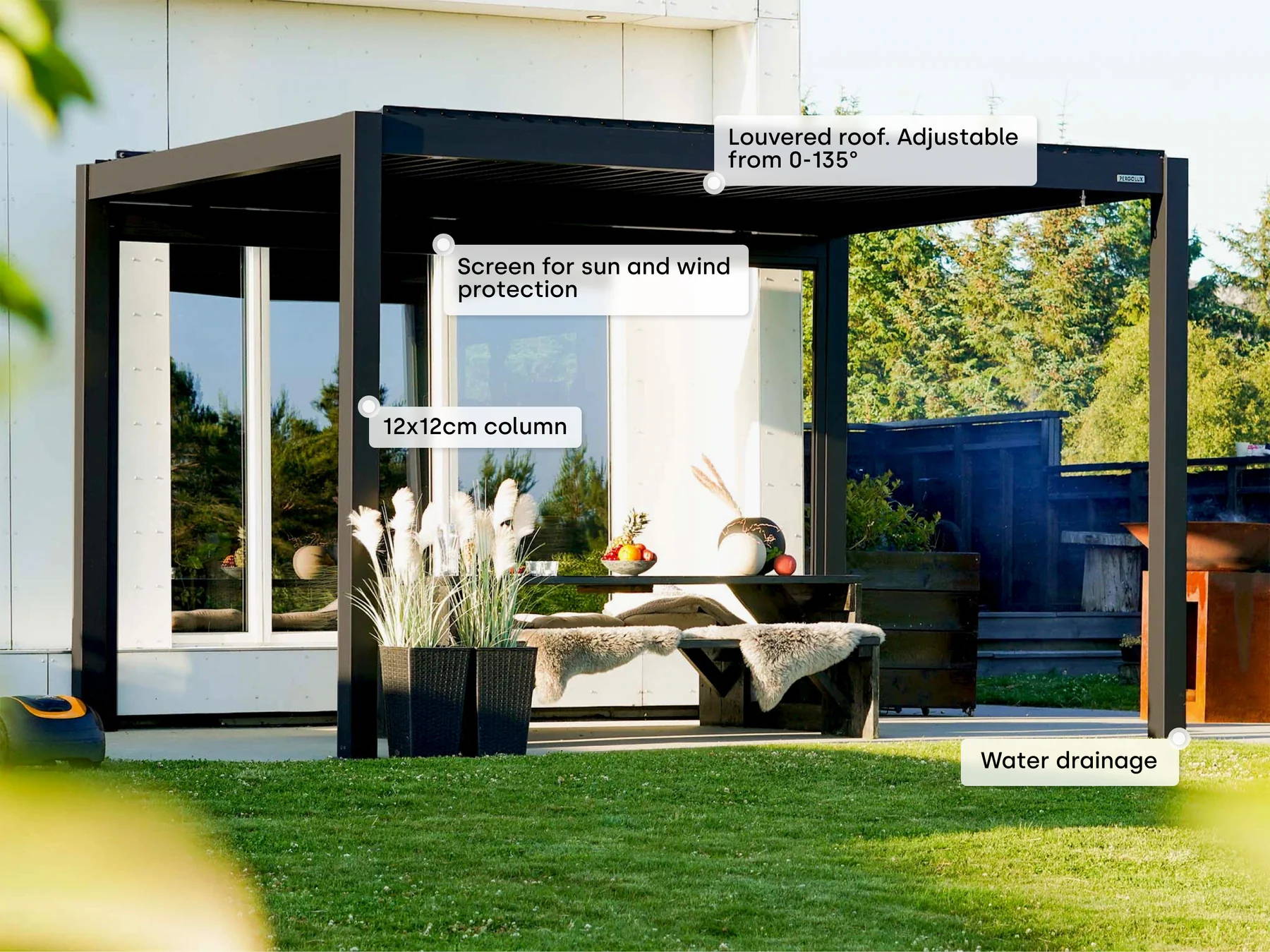 3. Enjoyment & Versatile Outdoor Living
The addition of a pergola expands your living space, providing a functional and adaptable area that can be enjoyed in various weather conditions. Whether it's a sunny summer day or a drizzly autumn afternoon, your pergola offers a unique and atmospheric space to unwind and entertain.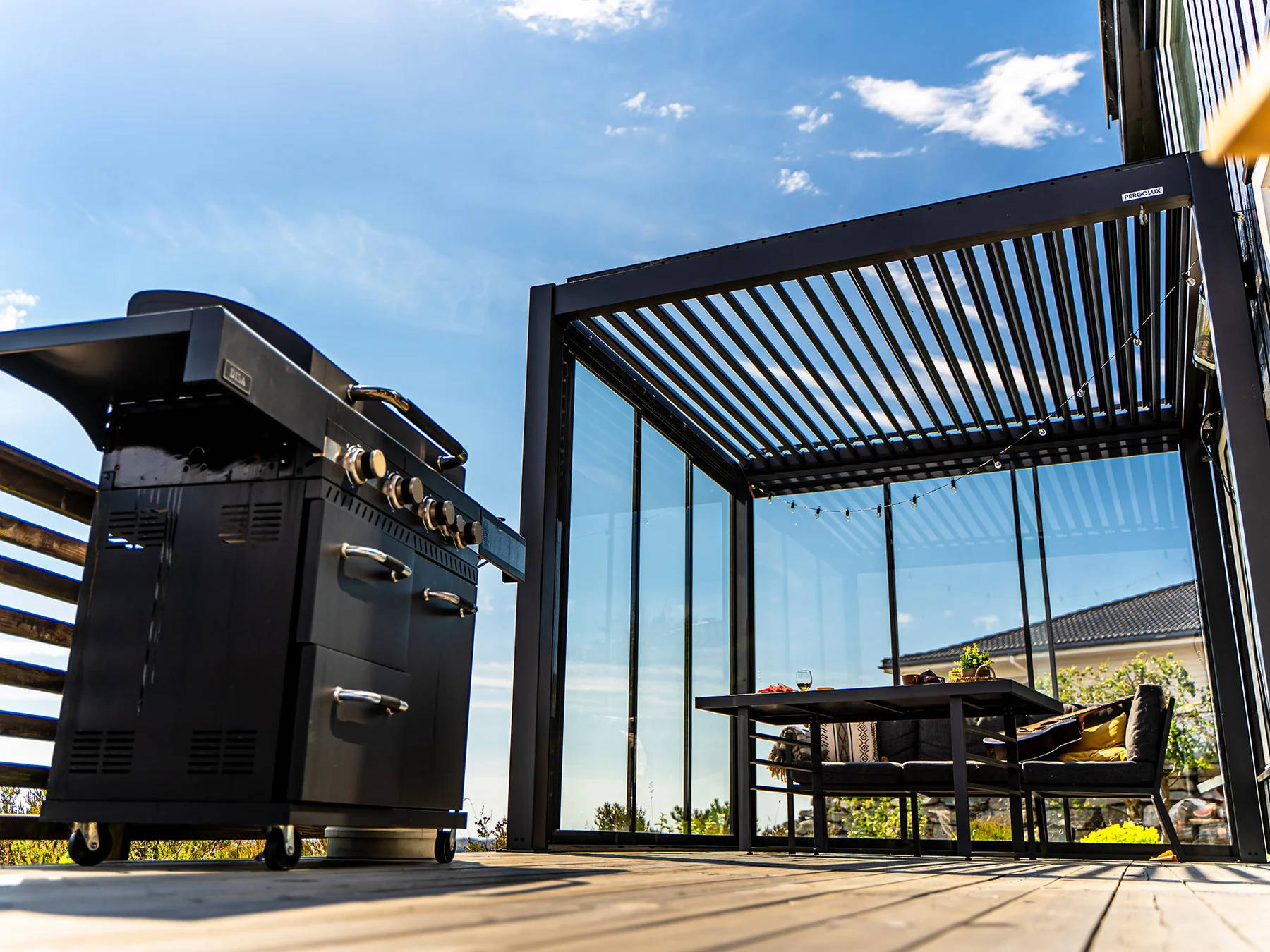 4. Enhanced Mood and Well-being
Spending time outdoors, under the sun or amidst the rain, can have a positive impact on your mood and overall well-being. A pergola encourages you to embrace the ever-changing British weather, allowing you to soak up the mood-boosting benefits of fresh air and natural light.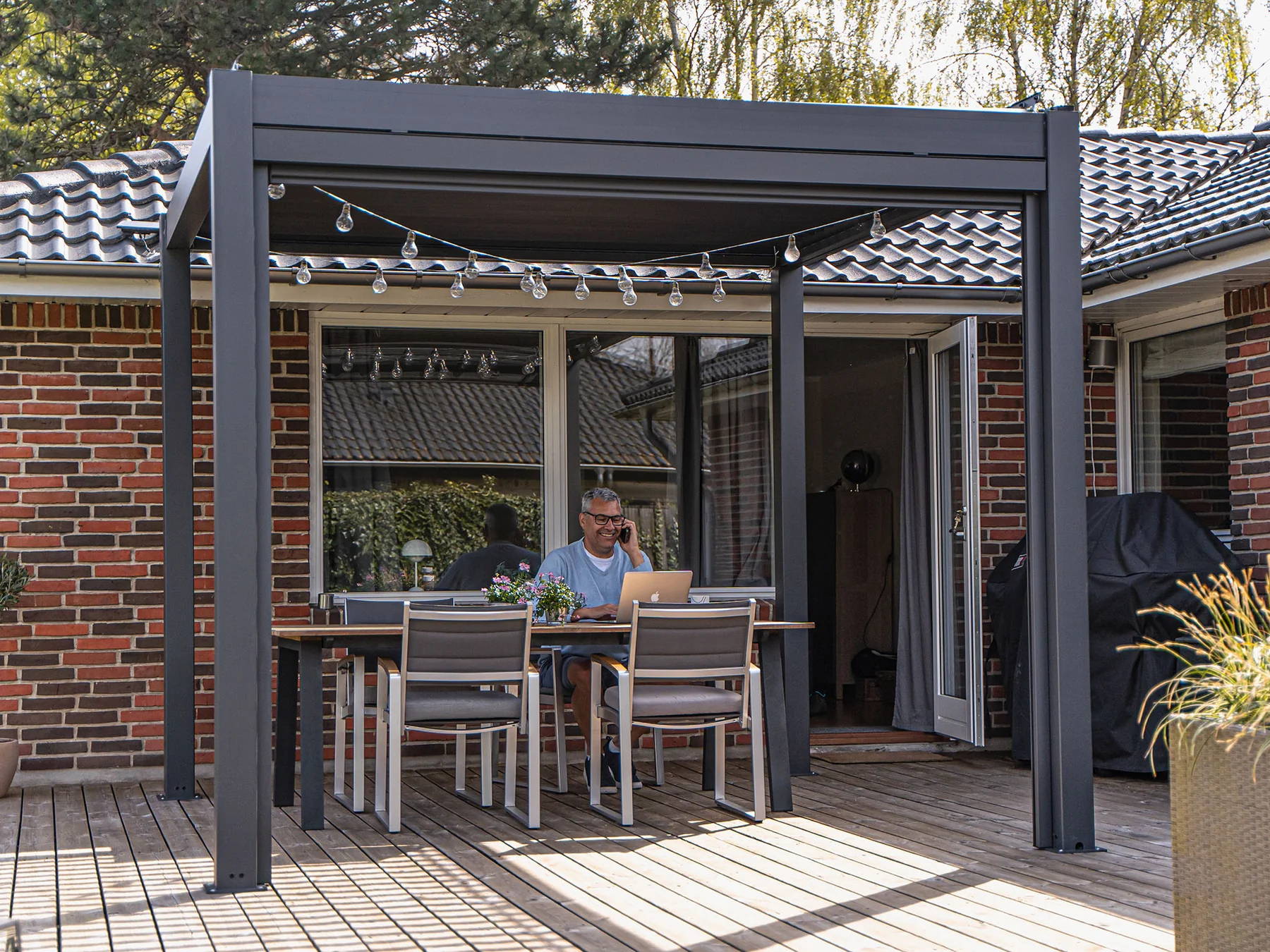 5. Strengthen Family Bonds
A pergola provides a dedicated space for families to come together, unwind, and reconnect. Whether it's enjoying a meal al fresco, playing board games, or simply chatting about the day, the time spent together under the pergola can help strengthen family bonds and create lasting memories.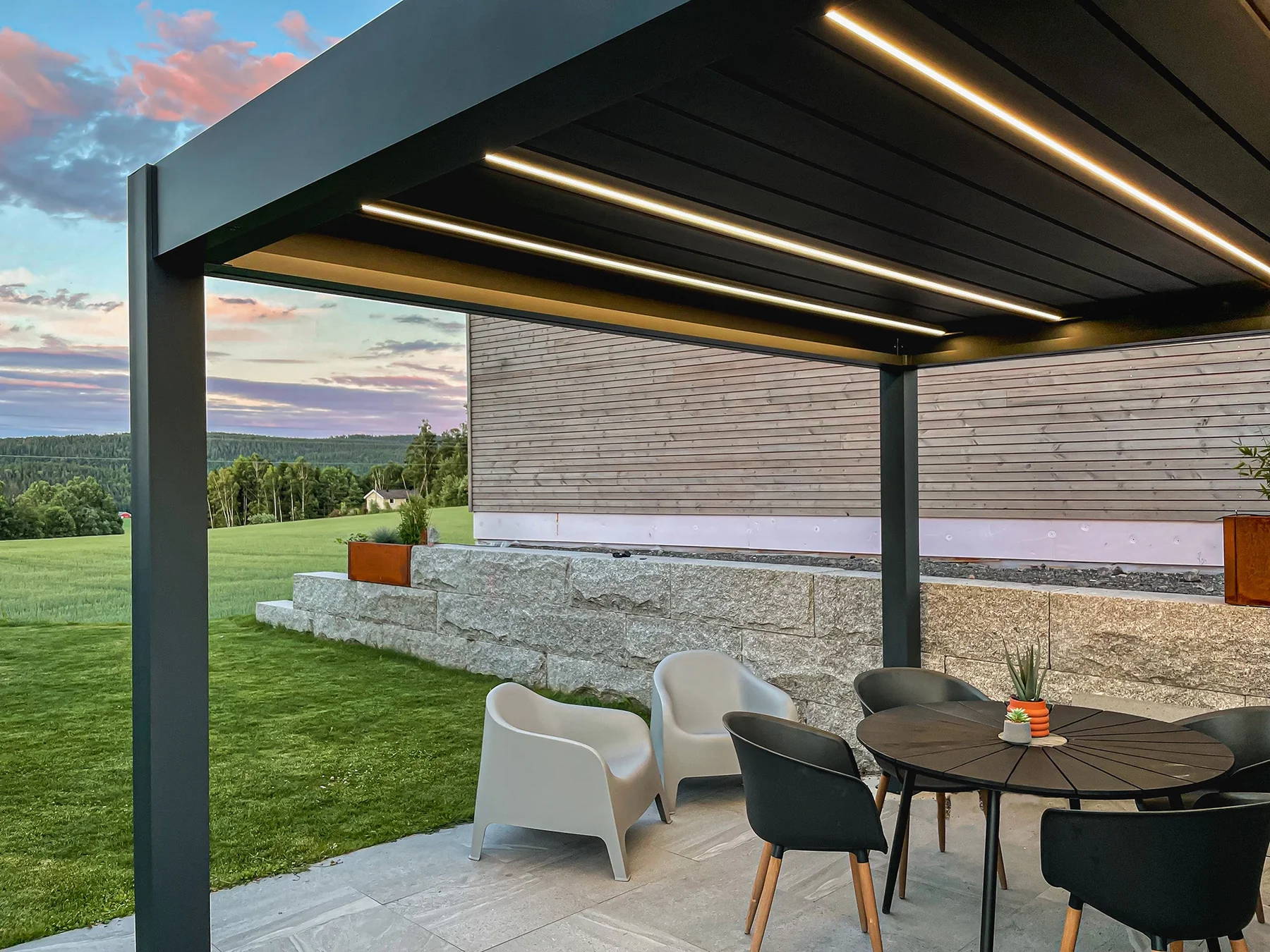 6. Foster Friendship and Community
Hosting gatherings and events under your pergola offers an opportunity to foster friendships and create a sense of community among your loved ones. The welcoming atmosphere of a pergola encourages people to relax, engage in conversations, and form deeper connections with one another.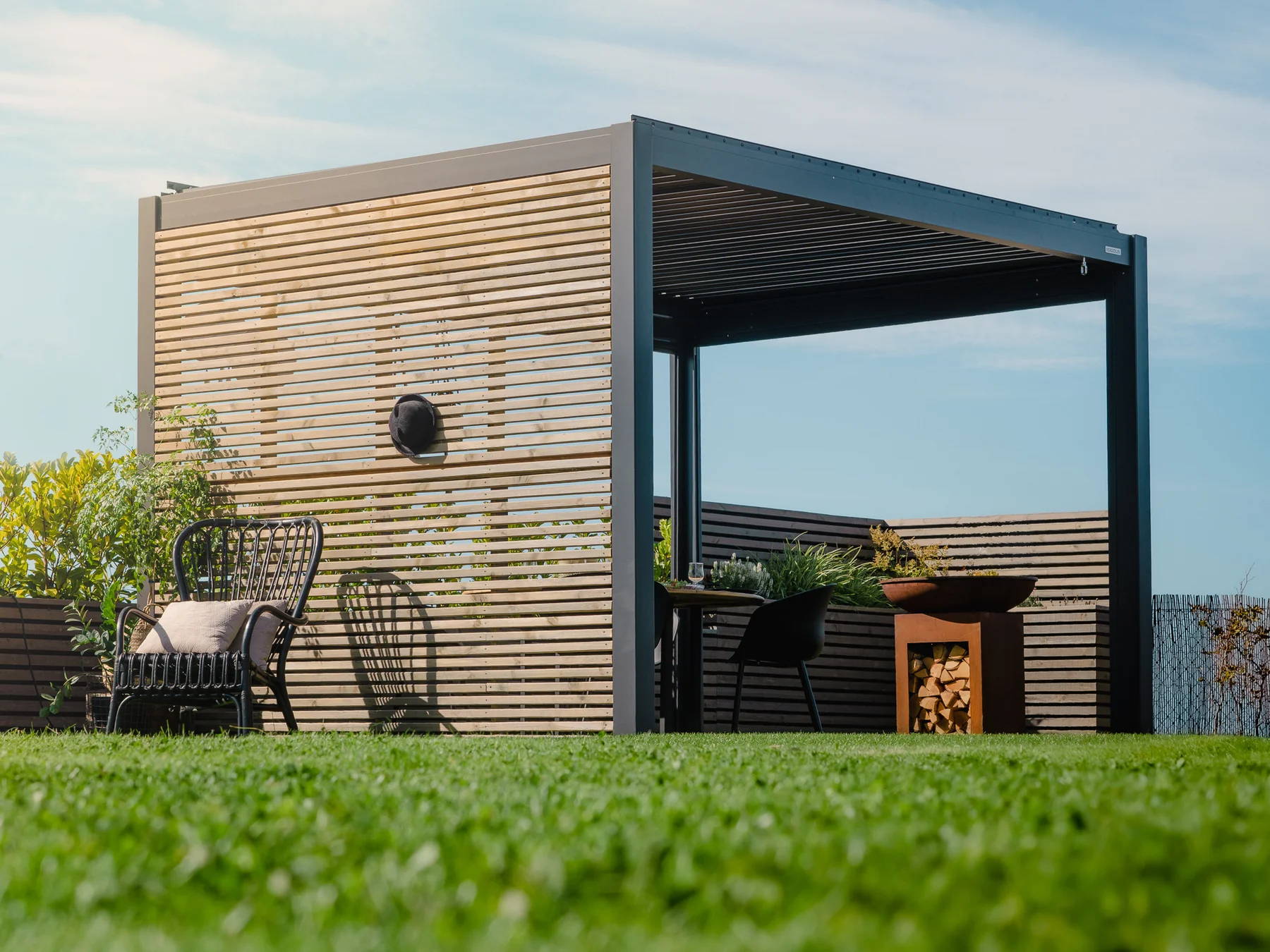 7. Nurture Romance and Intimacy
A pergola can serve as the perfect setting for romantic moments, from a candlelit dinner for two to stargazing with your partner. The intimate and cozy environment of a pergola can help rekindle the spark in your relationship, providing a space for you and your partner to share quality time together.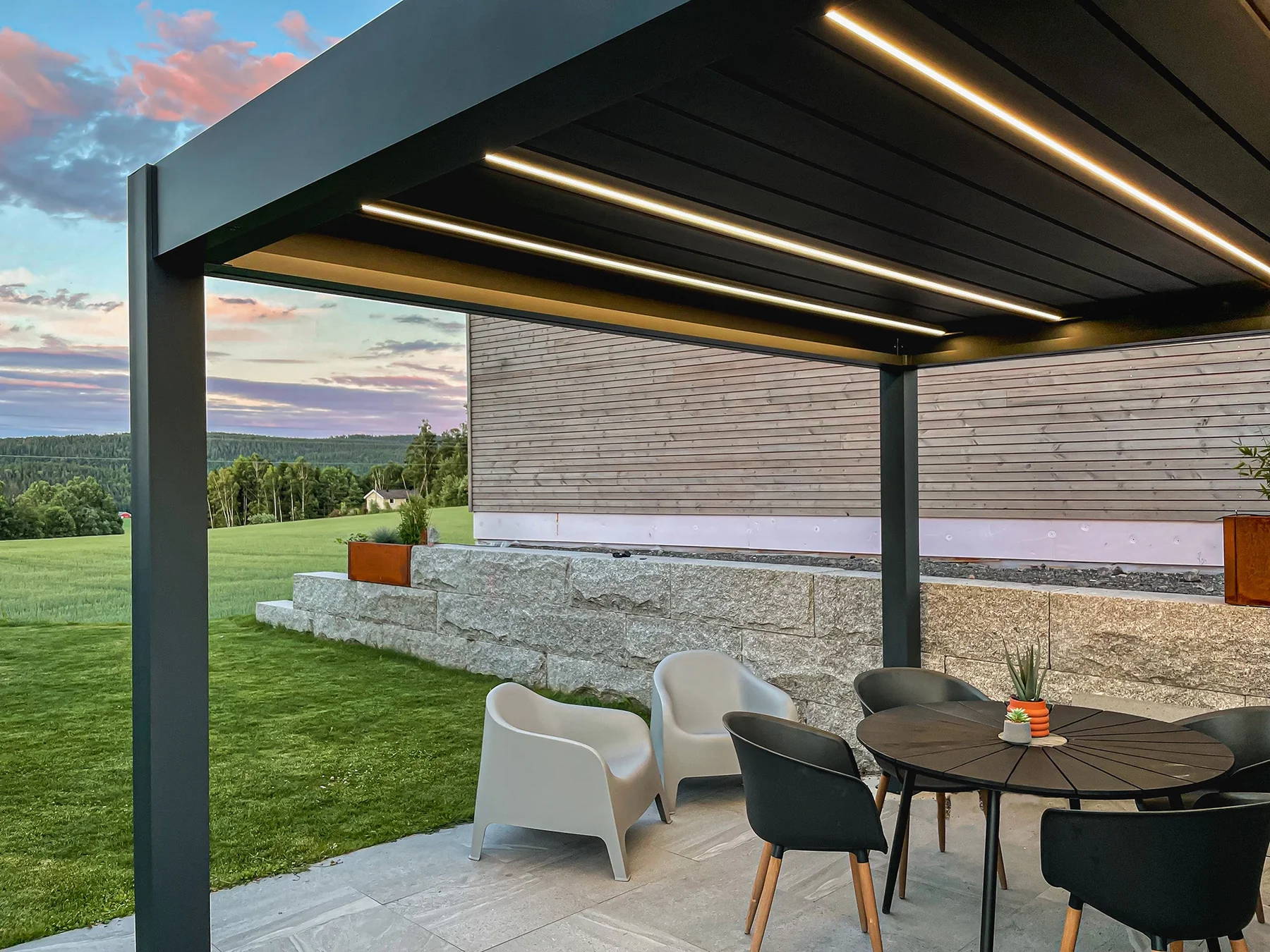 8. Celebrate Life's Milestones
A pergola offers a unique and versatile venue for celebrating life's milestones, from birthdays and anniversaries to graduations and retirements. The presence of family and friends, combined with the warm and inviting ambiance of a pergola, can make these special occasions even more memorable and meaningful.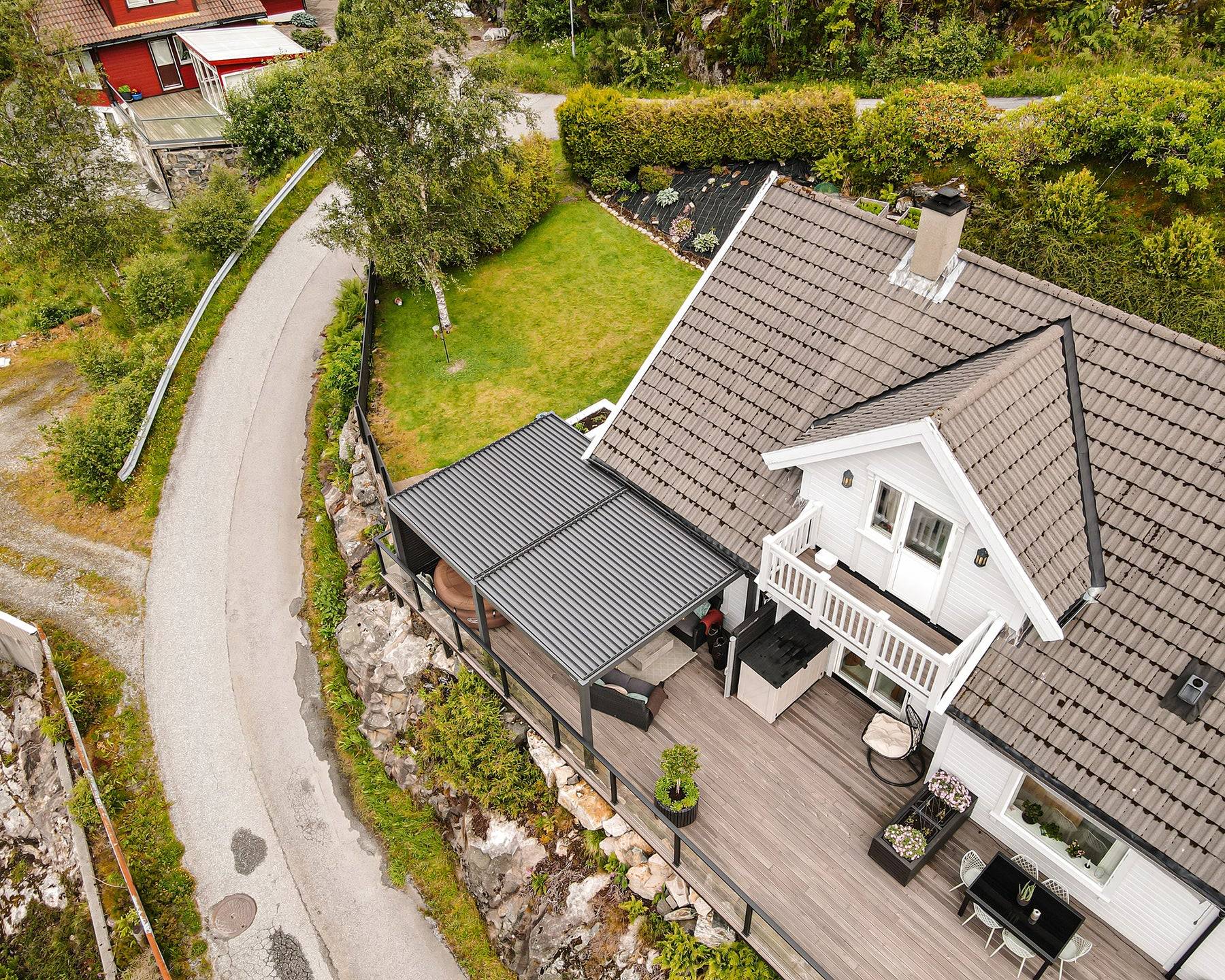 9. Celebrate Seasonal Changes
A pergola provides a front-row seat to the beauty of the UK's changing seasons. With a sheltered space to relax and entertain, you can fully appreciate the joys of spring blossoms, summer sun, autumn foliage, and even the crisp air of winter, all from the comfort of your pergola.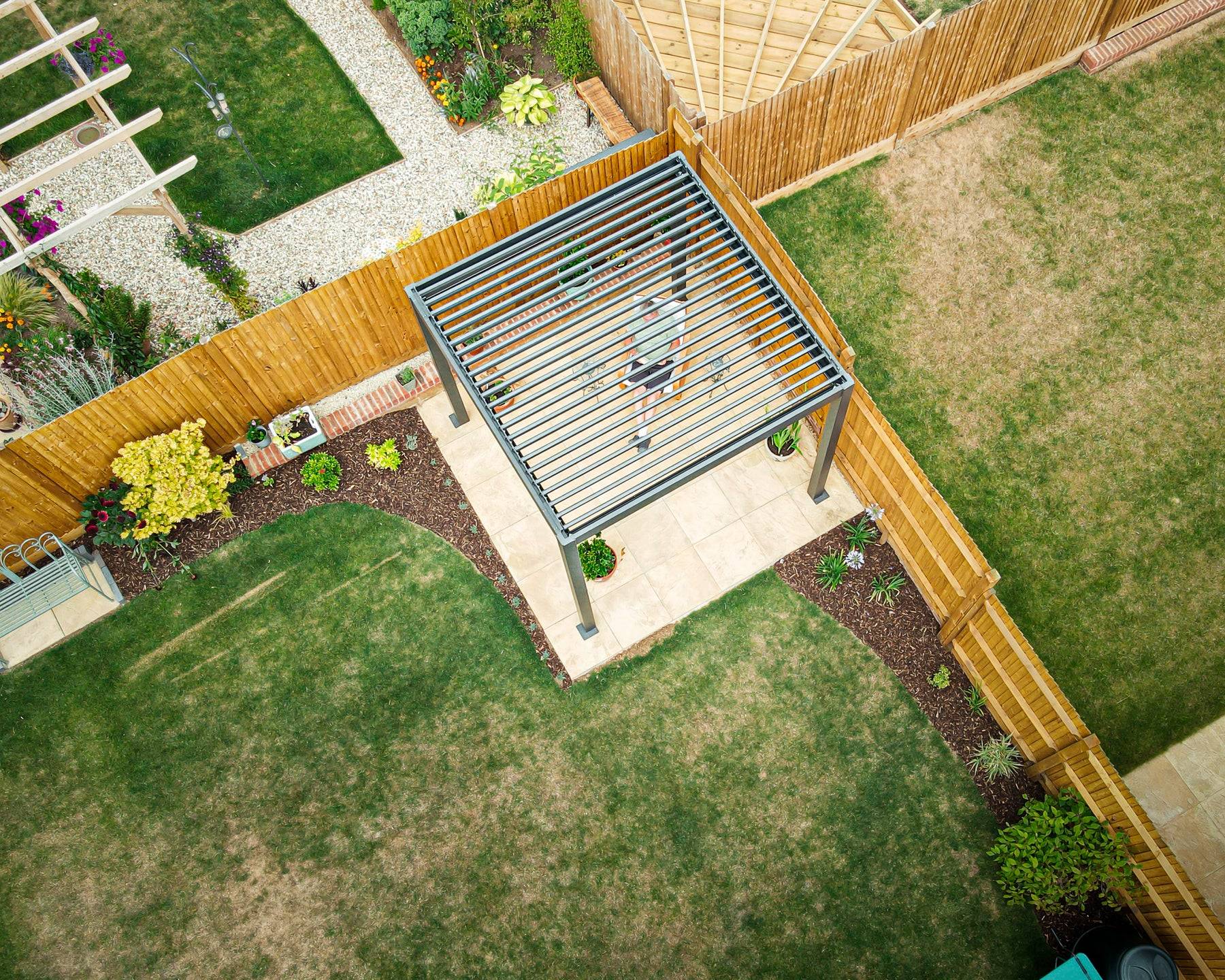 10. Create Lasting Memories
A pergola provides the perfect setting for outdoor gatherings with friends and family, regardless of the weather. From sunny barbecues to rain-soaked game nights, the memories created under your pergola will be cherished for years to come.

We asked Tom what does he feel about his new pergola...
Watch how his life has changed...
Lovely new outdoor area in his garden

Added value to his life (and house)

Great roof protecting from the rain
Enjoyment of outside time with friends

Really high quality materials

Fantastic customer service and assistance

It feels wonderful to have it in his own garden
1. Picture yourself on a sunny day, basking in the lovely shade of your very own pergola, as the laughter and joy of your loved ones fill the air.
2. This enchanting garden feature allows you to relish the outdoors more, even in the unpredictable UK weather.
Offering rain protection and a welcoming retreat amidst your blossoming garden, a pergola is the perfect addition to your outdoor space.
3. As you create cherished memories beneath its canopy, the pergola's dappled sunlight and soothing shade invite you to linger longer, deepening connections and sparking romance.
4. Investing in a pergola before summer arrives will ensure you're ready to enjoy every moment the season has to offer.
Seize the opportunity to bring your garden to life and immerse yourself in the life-enhancing benefits of a pergola.
5. Designed to celebrate the joy of sunny days and the comfort of a sheltered outdoor sanctuary, a pergola is the ultimate way to transform your outdoor space into a versatile haven for family and friends.

What Our Customers Are Saying
Great product and great value for money
"Thank you Pergolux for the great pergola. We are absolutely satisfied with the pergola. The accessories such as the zipper roller blind and glass walls are also great and valuable. Construction is also really made for hire. Also the instructions including small videos. Top and well thought out. Communication with Pergolux was always great and OK. What was a little annoying was the delivery time. 6 months instead of 4-6 weeks according to the order. But that was also due to world events. Can only recommend Pergolux to everyone, price-performance top top. We would order again at any time. Greetings to the Jäger family"
I finally enjoy my outdoors in all weather conditions!
"We have 2 pergolas each 3m by 4m to cover two spaces. Whilst 10 years ago we could have installed them ourselves we found a 'flat pack' handyman who watched the video twice then followed the instructions.
It took him just over a day using his son as a labourer!
We have ordered a couple of screens some lights and a heater to finish off our outdoor space.
Very pleased with the quality and with the help that the guys at pergolux gave. Great advice and very prompt responses."
Ordered and delivered in 4 days...
"would like to give special praise to the company Pergolux, as well as the forwarding company, the pergola after the order (Sunday evening) and the packages were delivered to the destination on Thursday afternoon.
The assembly was without problems. The description of the construction could be more detailed in some phases. Various parts in the packages that were not necessary should be marked in the instructions (e.g. radiant heater). 3 people are absolutely necessary for assembly. The entire assembly time was approx. 6 hours.
No part was missing. The quality is great. I can only give one the best rating.
A thank you to the staff."