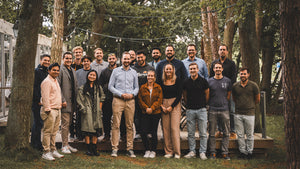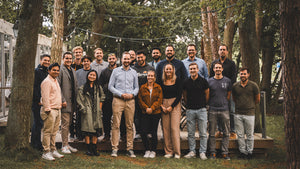 A quality brand from Norway
Our Vision
More and more people dream about upgrading their outdoor space. Not just to increase its value, or even for aesthetic purposes; but to create unforgettable moments with friends and family. 
A dream will often stay a dream. Sometimes the investment seems too major, so we don't keep the flame lit. 
What PERGOLUX loves more than the dream itself, is to turn it into reality! PERGOLUX strives to deliver high-quality products with fabulous solutions. 
Our products are easy to assemble, and are delivered within a short time frame. Most importantly, we deliver everything at a reasonable price!
"We make the dream possible"
Not just "any" pergola retailer
In PERGOLUX we love to do things a little differently. By offering personal customer service, Scandinavian design, and quick delivery; we innovate the outdoor industry and turn thousands of outdoor dreams into reality. 
Customer Service 08-22
We understand that it can be challenging to shop online, especially when you feel uncertain about the product's adequacy. This is why we offer customer service every day, from 08-22. Our skilled consultants contain extensive product knowledge, so you can receive the help you need!
Exclusive products don't need to cost "an arm and a leg"
As a Norwegian company, we focus on delivering high-quality products while assisting all budgets. With over 10 years of experience in the industry, we have developed an exclusive product that doesn't cost an arm and a leg.
Easy Assembly
We have directed our focus on creating products that are easy to assemble at home. By simplifying the mounting process and offering clear instructions, our customers can easily mount the PERGOLUX products despite their handyman abilities.
Our Values
We are PASSIONATE about creating products so our customers can achieve the outdoor space of their dreams. 
We want to be PERSONAL. We utilise the many possibilities of technology for our e-commerce; yet we still focus on building personal customer relationships.
We are COST EFFECTIVE and keep our focus on delivering peak quality product that is worth our customers' money
Say hi to the team at PERGOLUX👋